Our most popular loan programs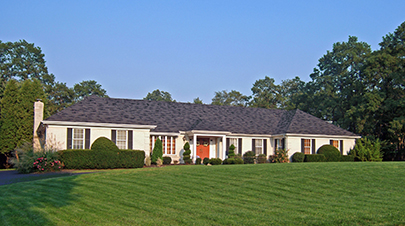 Conventional Fixed Rate Mortgages (FRM)
A popular loan type, conventional fixed rate loans feature a constant interest rate for the life of the loan. Generally speaking, monthly payments remain constant. Traditionally borrowers are expected to provide a 20 percent down payment though this is not necessarily required. Contact us for details on down payment requirements.
Available terms generally range from 10 years, 15 years, 30 years and 40 years.
Adjustable Rate Mortgages (ARM)
Adjustable rate mortgages are loans where the interest rate is recalculated on a yearly basis depending on market values. As interest rates are adjusted so is the borrower's monthly payment. While interest rates on ARM loans are generally lower than fixed rate loans they can eventually become higher.
Various types of ARM loans include Hybrid ARMs such as 10/1 year, 7/1 year, 5/1 year and 3/1 year programs. Contact us for more information on adjustable rate mortgage loans.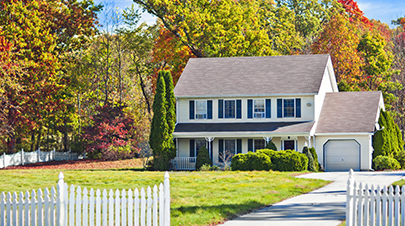 Refinance Mortgage Loans
Homeowners looking to decrease their interest rate may consider refinancing. A refinance calls for the homeowner to obtain another mortgage loan. Those funds are then used to pay off the original mortgage loan and the homeowner is then bound by the terms of the new mortgage. Depending on your situation a refinance loan could be a great option.
Along with decreasing your interest rate, refinance loans can also help you switch from an ARM to a FRM, and in some cases reduce your loan term.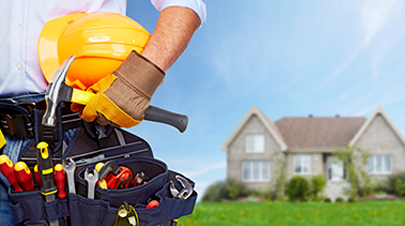 FHA Mortgage Loans
FHA loans are private loans insured by the federal government. These loans are popular with borrowers who don't have enough funds to pay a traditional 20 percent down payment because they require only 3.5 percent down to qualify. Borrowers who choose these loans are required to pay mortgage insurance which may slightly increase their monthly payments.
Lenders who wish to offer these loans must be approved by the Department of Housing and Urban Development.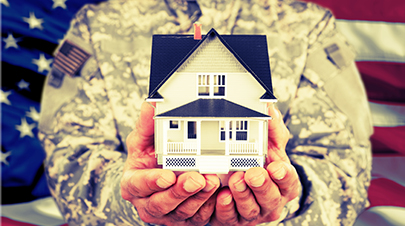 VA Mortgage Loans
Like an FHA loan, VA loans are private loans insured by the federal government. VA loans are only available to qualified military veterans and their families. These loans are only available to these individuals for their own primary residences and cannot exceed a $417,000 loan limit.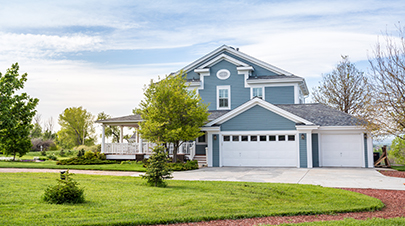 Jumbo Loans
A jumbo loan, or non-conforming loan, usually means any home loan for amounts higher than $548,250. Jumbo loans feature similar loan programs to fixed rate and adjustable rate programs. There are even FHA jumbo loans. The main difference between jumbo loans and conforming loans is the interest rate. Because jumbo loans are riskier for lenders, they usually have higher rates.
Helpful Information
What You Need to Know About Conventional Loans:
The conventional mortgage program has a variety of options to help low- and moderate-income borrowers purchase a home.
Loan amounts up to $484,350
Up to 97% LTV for certain first-time homebuyer programs
Property types include:

Single family homes
PUDs
Condos
Let us help your buyer explore an FHA loan that may enhance their financial security.
What You Need to Know About FHA Loans:
Our FHA loans are available to help make your buyer's investment of a lifetime, their home!
Overcome credit challenges including a limited or less-than-perfect credit history for qualified applicants
Qualify with the help of a family member
Non-occupant co-borrower allowed to help your buyer qualify
*1–4-unit properties DO NOT fall under the $484,350 loan limit. (This limit is for single family homes only)
VA Home Financing Options Give Your Military Buyers the Home Buying Edge:
Affording a first home or a needed larger property can be difficult. But you're armed with great options that offer extra help to those who help keep our country strong. VA home financing programs smooth the way for qualified veterans, active-duty personnel, reservists, and Guardsmen, with fixed and adjustable-rate products designed to place their home goals within reach.
Count on us for the program selection, start-to-finish personal attention, and local market knowledge that assures a smooth transaction. So, you can concentrate knowing I'm taking care of the details.
We Deliver The American Dream to Those Who Serve America
Less Cash Needed - Up to 100% financing
Asset Preserving - Many transactions require zero down payment
Seller Contributions - Allows sellers to contribute up to 4% in addition to closing costs and discount points
Lower Costs - Typically, lower cost compared to standard, conventional financing. Down Payment Assistance Programs available for qualified borrowers
Multiple Properties - Available on 1-to-4-unit properties, low and high-rise condos and PUDs
No Cash Reserves - Not required unless relying on rental income from anything other than subject property
Traditional vs. Reverse Mortgages:
What is a traditional mortgage? This is a type of loan where the lender will lend you the funds to buy a new home. In exchange, you agree to pay the lender back any money you borrowed, along with interest, over an extended period.
What is a reverse mortgage? This type of loan allows you to access a portion of your equity that had been built up in your home to be obtained without having a monthly mortgage payment. The existing mortgage balance will be paid off during the process of a reverse mortgage loan. You must be at least 62 years or older to apply for this loan.
So, what home loan is right for you?
A traditional refinance makes more sense for those who:
Don't plan on living in this home long term.
Have sufficient retirement funds and won't be supplementing your retirement income.
Are not 62 years of age or older.
Are not struggling to make your monthly mortgage payments.
A reverse mortgage loan makes more sense for those who:
Plan to stay in your home long term.
Are looking to supplement your retirement income and could benefit from no monthly mortgage payments.
Are 62 years of age or older.
Want to plan for a rainy day and obtain a line of credit for unexpected expenses.